Paying tribute to the stars we've lost in 2021 – in memoriam
We honour the stars we've lost, through the words of those who knew them best.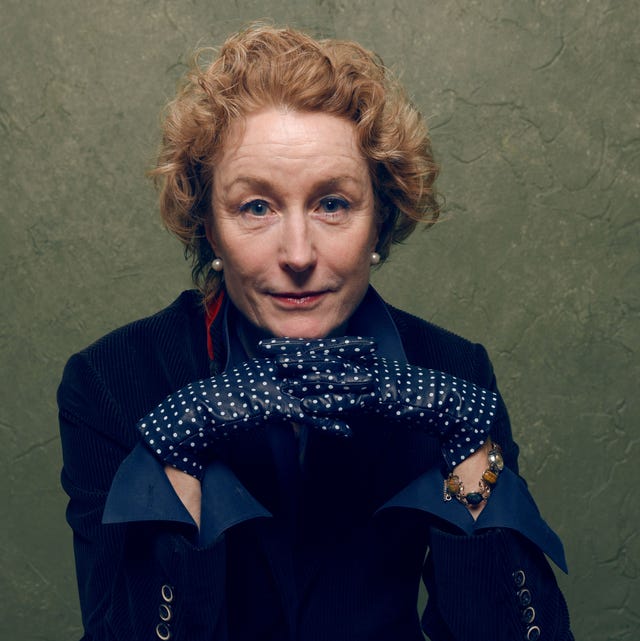 Larry Busacca
Getty Images
2021 has already seen us say farewell to some famous faces from the world of entertainment. Here, we pay tribute to stars of TV, film, music and beyond, along with the words of their friends, colleagues and loved ones – gone, but never forgotten.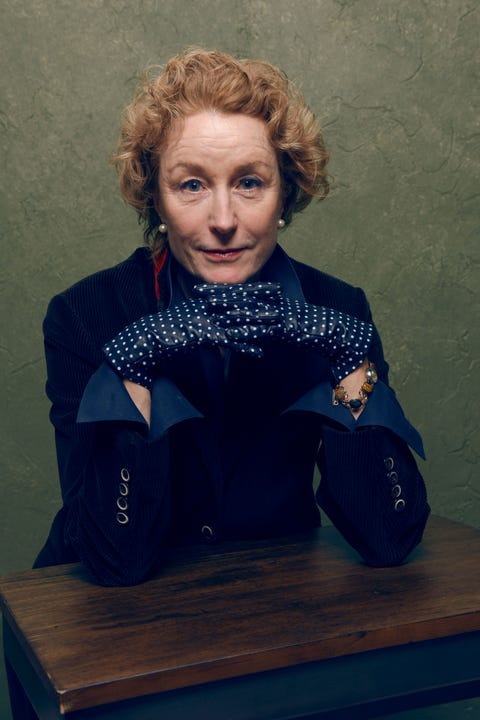 Larry Busacca
Getty Images
Lisa Banes - actress who starred in Cocktail, Freedom Writers, Gone Girl and Once Upon a Time - died June 14, aged 65
"I am deeply saddened at the news of Lisa Banes' passing. We had the good fortune to work with her on The Orville this past year. Her stage presence, magnetism, skill and talent were matched only by her unwavering kindness and graciousness toward all of us. A tremendous loss…" – Seth MacFarlane
"Just busted. Lisa Banes was magnificent, hilarious, and big-hearted - always helped me though the hard times. She was so beloved by so many." – Jill Sobule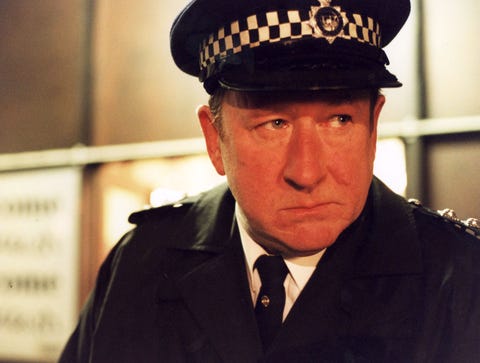 Fremantle Media/Shutterstock
Ben Roberts – best known for playing Chief Inspector Derek Conway in The Bill – died June 7, aged 70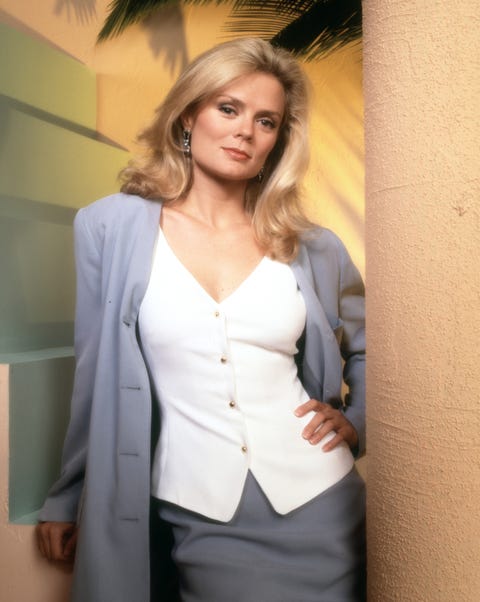 Romy Walthall – actress who starred in Face/Off, The X-Files and Hotel Malibu – died May 19, aged 57
"She was everything at once. She was my first love. My best friend at times and my sworn adversary at others. She was the most beautiful woman I've ever seen and she was wicked and fun and light and dark and she possessed the kind of magic that you truly just don't see. I'm terrified of the world without her (how drab!) but so excited for wherever she's heading next. They'd better gird their loins!" - Isabella Israel, Romy's daughter.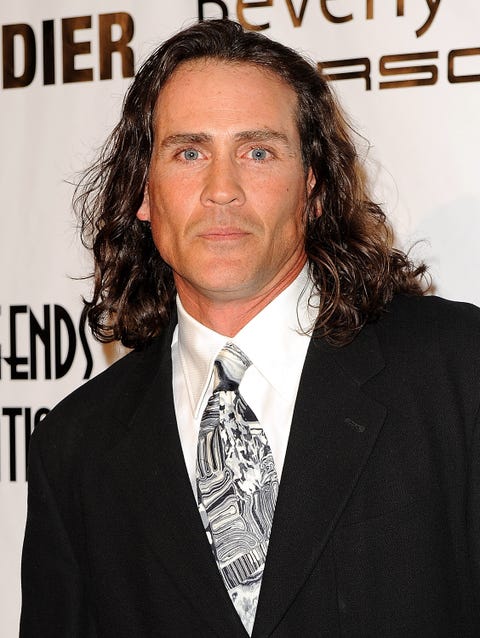 Jason LaVeris/FilmMagic/Getty Images
Flickr
Joe Lara - actor who starred in TV series Tarzan: The Epic Adventures - died May 29
"Sorry to see the passing of my friend and co-star Joe Lara. A very decent and good man. Rest in Love" - Kimberley Kates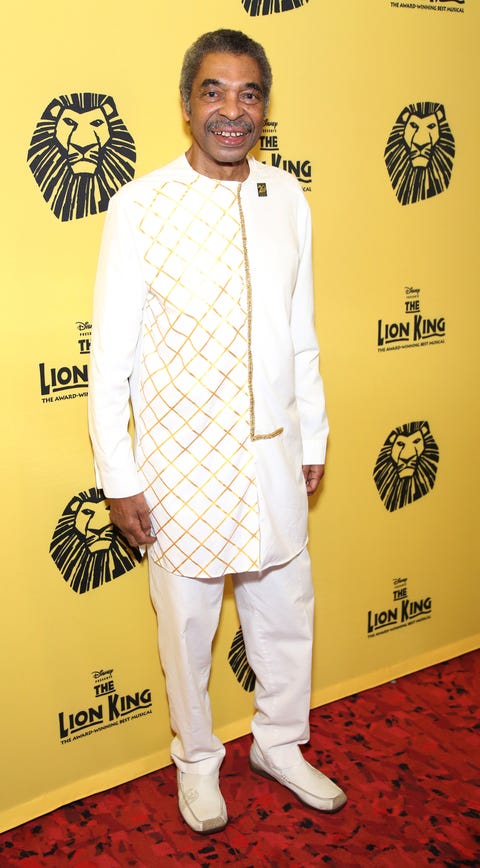 Walter McBride
Getty Images
Samuel E. Wright - actor who voiced Sebastian as The Little Mermaid - died May 25
"Sam was an inspiration to us all and along with his family established the Hudson Valley Conservatory" - Samuel's hometown of Montgomery, New York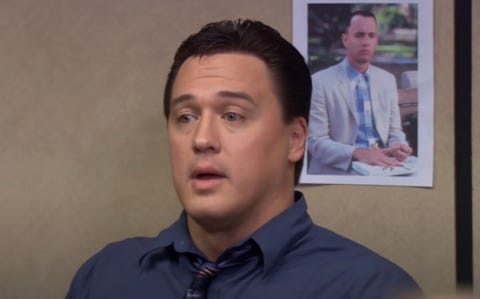 Mark York - actor best known as Billy Merchant in The Office - died May 19
"He has been paraplegic since 1988, [and] he had such an outgoing, uplifting, positive attitude and personality. He always tried to look at what he could accomplish and do, not what he couldn't do." - Obituary
"He was a terrific human, a positive force and a dynamic actor. You will be missed." - Rainn Wilson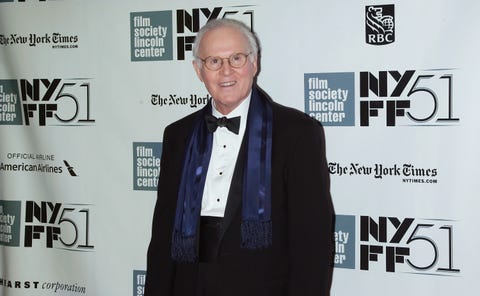 Charles Grodin - actor from Beethoven and Midnight Run - died May 18
"RIP Charles Grodin. One of the great cranky comedic geniuses." - Marc Maron
"No, not #CharlesGrodin . Rest In Peace Legend. Thank you for every gift you gave us, especially the masterpiece that is Midnight Run." - Josh Gad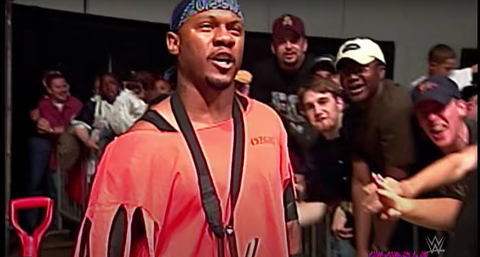 New Jack aka Jerome Young - pro wrestler from ECW and Impact Wrestling - died May 14
"Fearless and passionate performer. My condolences & prayers to the family of New Jack. #RIPNewJack" - AEW's Taz

"I've shared a few locker rooms with New Jack. He was always so cool and respectful to me. You have no idea how grateful I was for that!! Truly saddened to hear of his passing. Sending his family, friends, all his loved ones so much of my prayers, love, & strength. #RIPNewJack" - former WWE star Mickie James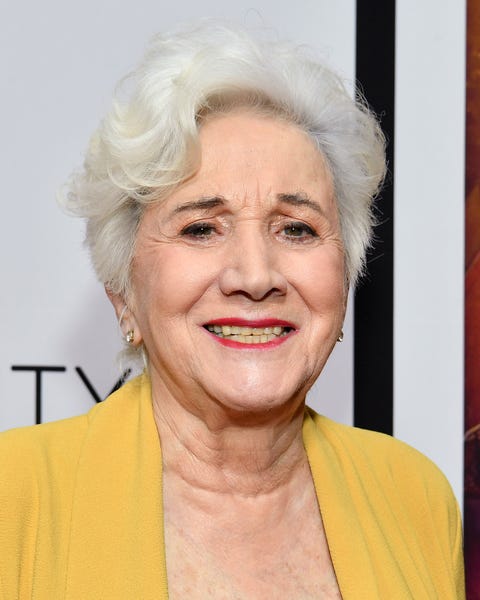 Dia Dipasupil
Getty Images
Olympia Dukakis – Oscar-winning actress best known for her role in Moonstruck – died May 1, aged 89
"After many months of failing health she is finally at peace and with her [husband] Louis." – brother Apollo Dukakis
"Olympia Dukakis was a great actress who loved the work and loved the theatre. She was the acting teacher who spoke to me (and many, many others) with clarity and humor and NO censor." – Michael McKean
"RIP Olympia Dukakis... the consummate actor. You made all around you step up their game. A joy to work with. Rest well. May flights of angels sing thee to thy rest." – Viola Davis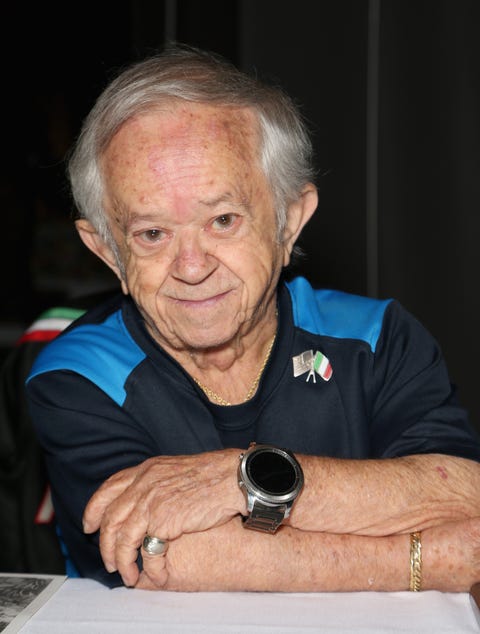 Gabe Ginsberg
Getty Images
Felix Silla – actor best known for playing Cousin Itt in The Addams Family – died April 16, aged 84
"Felix died just a few hours ago and the only good I can draw from his passing is that he didn't suffer any longer. I will miss him terribly, especially the great time we had at our panels." – Gil Gerard
"This is such sad news. Felix Silla was such a joyful person, a true professional, and a wonderful actor. It was an honor to be in his company. My condolences and thoughts go out to his family and many friends." – Veronica Taylor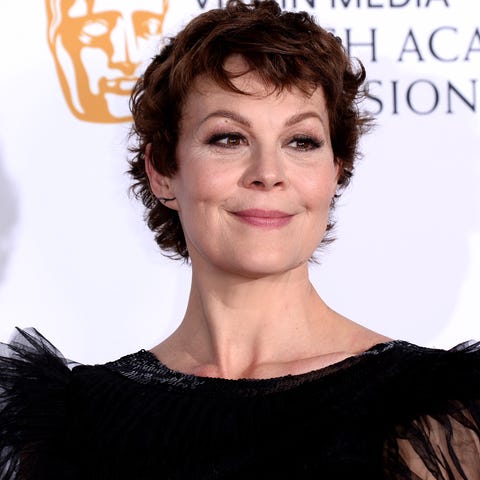 Helen McCrory – Peaky Blinders, Skyfall and Harry Potter star – died April 16, aged 52
"I'm heartbroken to announce that after an heroic battle with cancer, the beautiful and mighty woman that is Helen McCrory has died peacefully at home, surrounded by love from friends and family. She died as she lived. Fearlessly. God we love her and know how lucky we are to have had her in our lives. She blazed so brightly. Go now, Little One, into the air, and thank you." – Damian Lewis, Helen's husband
"RIP Helen McCrory you were the best and always lovely to me. It was a pleasure to work with you. Love ya. Blessings to Damian and the family." – Noel Clarke
"Helen McCrory was fearless and brilliant. Her talent astounded me. She was a shining light and is so still." – Elizabeth McGovern
"Impossible to process the mighty Helen McCrory has passed. I worked with Helen on stage and of course we were lucky enough to get her in Inside No 9. She was always immaculate and brilliant. An unfathomable loss. RIP." – Reece Shearsmith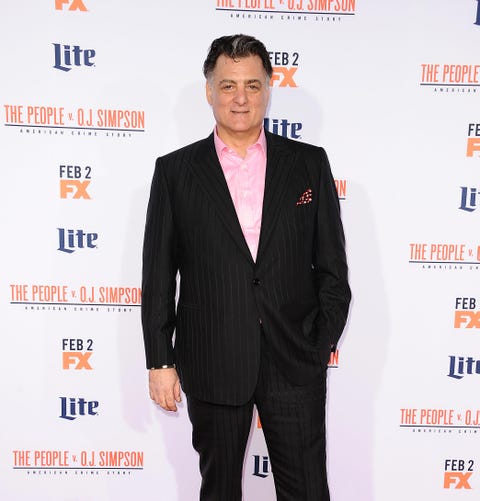 Jason LaVeris
Getty Images
Joseph Siravo – actor best known for playing Johnny Soprano in The Sopranos - died April 11
"RIP my dear friend, who fought an incredible fight. I will miss you. See you on the other side." – Garry Pastore
"Just heard Joe passed away. A talented and lovely man. A perfect Johnny Boy Soprano. Took this at the workshop of Piece of My Heart, Bway show about Bert Berns. Deepest condolences to his family and friends." – Maureen Van Zandt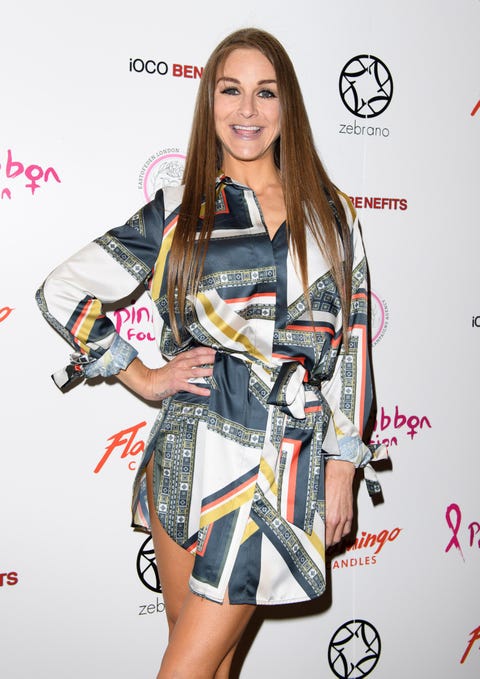 Jonathan Hordle
Getty Images
Nikki Grahame – Big Brother star – died April 9, aged 38
"Heartbreaking news about Nikki. A legend in our Big Brother family who was captivating to watch and an absolute sweetheart to be around. My thoughts and love go out to her family and friends." – Emma Willis
"Thinking of Susan and Nikki's close friends and family. A Big Brother Icon x." –Rylan Clark-Neal
"I am so desperately sad to hear about Nikki Grahame x my thoughts are with her friends and family xx she really was the funniest , most bubbly sweetest girl x." – Davina McCall
"I have no words 💔 I miss talking to you everyday. I miss your funny personality. I miss your impressions. I miss your tantrums. I MISS YOU. I'm utterly broken 💔My best friend...You were special and so beautiful. You were kind and funny. It went too far and I'm so sorry I couldn't save you. We all tried so hard. Now your gone too early. You had so much more to give. You were unbelievably strong. I take comfort in all those memories we made, those epic holidays, those crazy all dayers, just sitting at home listening to Old Skool music. I will cherish them forever. My girls and I will love you and remember you always until we meet again 💔Im sorry my angel." – Imogen Thomas
"Rip Nikki Grahame as fellow Big brother contestants we've gone through the same experience and having met you on tv shows! our heart goes out to your family and friends." – Jedward
"I had the absolute pleasure of working with Nikki Grahame last year! She was an absolute joy, an icon like no other and will be so deeply missed! RIP Nikki." – Cheryl Hole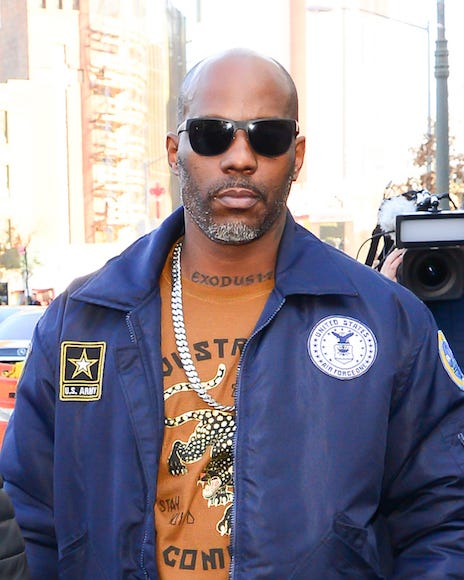 Raymond Hall / Contributor
Getty Images
DMX – rapper – died April 9, aged 50
"Rest In Peace to a cultural icon. There are no words that can mend the loss the hip-hop community felt today." – TI
"No words right now. Nothing but fierce love, prayers and protection for X's family, friends and fans. This loss is devastating." – Gabrielle Union
"His gift meant so much to so many. Sending love to his family." – Halle Berry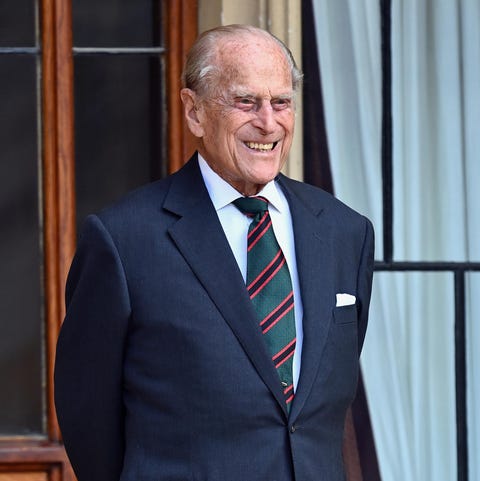 Pool/Max Mumby
Getty Images
Prince Philip, The Duke of Edinburgh - died April 9, aged 99
"It is with deep sorrow that Her Majesty The Queen has announced the death of her beloved husband, His Royal Highness The Prince Philip, Duke of Edinburgh. His Royal Highness passed away peacefully this morning at Windsor Castle." – the Royal Family
"Speaking on their golden wedding anniversary, Her Majesty said that our country owed her husband 'a greater debt than he would ever claim or we shall ever know' and I am sure that estimate is correct. So we mourn today with Her Majesty The Queen, we offer our condolences to her and to all her family and we give thanks, as a nation and a Kingdom, for the extraordinary life and work of Prince Philip, Duke of Edinburgh." – Prime Minister Boris Johnson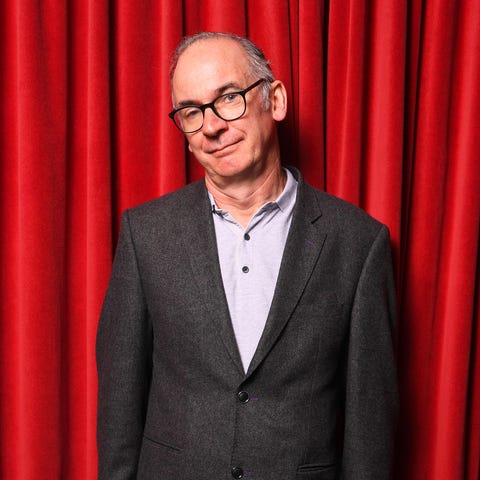 Paul Ritter – actor best known for his roles in Harry Potter and the Half-Blood Prince, and Friday Night Dinner – died April 5, aged 54
"It is with great sadness we can confirm that Paul Ritter passed away last night. He died peacefully at home with his wife Polly and sons Frank and Noah by his side. He was 54 and had been suffering from a brain tumour. Paul was an exceptionally talented actor playing an enormous variety of roles on stage and screen with extraordinary skill. He was fiercely intelligent, kind and very funny. We will miss him greatly." – Paul Ritter's agent said in a statement to The Guardian.
"Devastated at this terribly sad news. Paul was a lovely, wonderful human being. Kind, funny, super caring and the greatest actor I ever worked with... He was a man who touched so many hearts. My thoughts go out to his lovely family." – Robert Popper, Friday Night Dinner creator

"Paul Ritter. An actor that made every production better for his talent, wit, intelligence and his remarkable choices. RIP. I'm truly sad I won't see you again. Deepest sympathies to all who love him." – Sunetra Sarker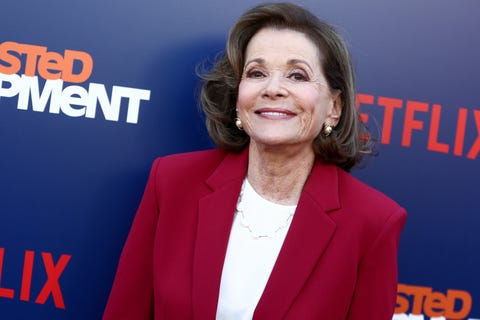 Jessica Walter - actress who played Lucille Bluth in Arrested Development and Malory in Archer - died March 25
"It is with a heavy heart that I confirm the passing of my beloved mom Jessica. A working actor for over six decades, her greatest pleasure was bringing joy to others through her storytelling both on screen and off. While her legacy will live on through her body of work, she will also be remembered by many for her wit, class and overall joie de vivre." - daughter Brooke Bowman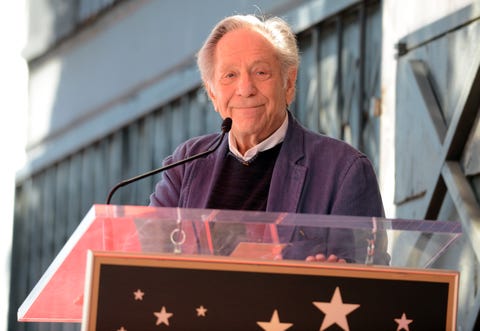 Albert L. Ortega
Getty Images
George Segal - actor from The Goldbergs - died March 23
"Today we lost a legend. It was a true honor being a small part of George Segal's amazing legacy. By pure fate, I ended up casting the perfect person to play Pops. Just like my grandfather, George was a kid at heart with a magical spark. I think these memories say it all..." - Adam F Goldberg, creator of The Goldbergs.
"Shocked and saddened to hear of #GeorgeSegal passing away!
From being on set of #JustShootMe to directing him on #Goldbergs, he was a true gem and great man. He will be missed!." - Melissa Joan Hart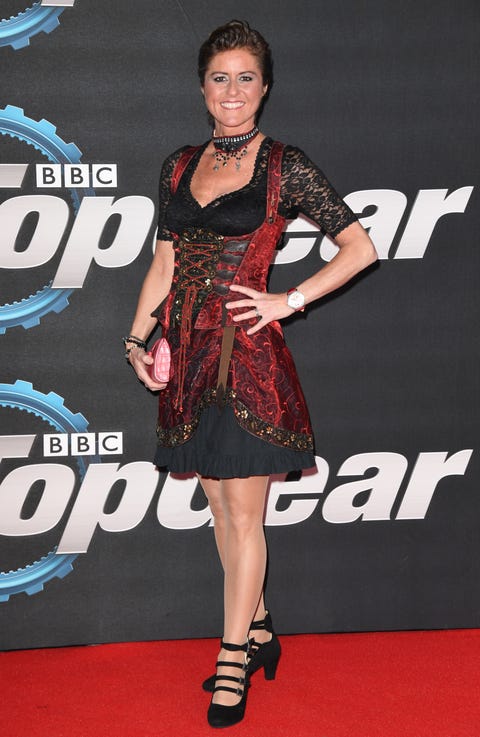 Stuart C. Wilson
Getty Images
Sabine Schmitz – professional motor racing driver and Top Gear presenter – died March 16, age 51
"Pioneer, champion, Queen of the Nurburgring.

"Sabine Schmitz was a unique, much-loved and cherished member of our sport's family, and a force of nature for inspiring a new generation of motorsport enthusiasts.

"Our thoughts are with her family and friends at this sad time." - Formula 1
"Very sad to hear of the passing of Sabine Schmitz, a proper driving legend who'll be sadly missed by many. The Ring has lost its Queen. RIP." - Richard Hammond
"Terrible news about Sabine Schmitz. Such a sunny person and so full of beans." - Jeremy Clarkson
"I never thought car makers should be at the 'Ring', but I always thought Sabine Schmitz should, and would, be. Rotten news. #RIP." - James May
"She gave me pointers on how to drive a Ferrari very fast and hunted me down in a banger race. Brilliantly bonkers and an amazing human being! RIP the great Sabine Schmitz." - Paddy McGuinness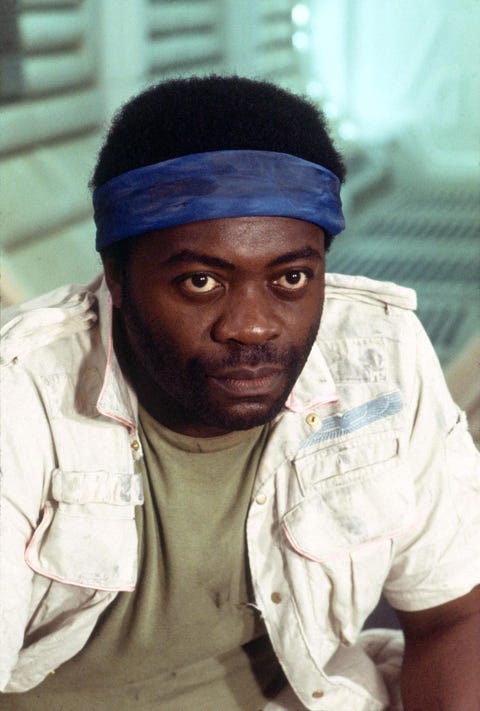 20th Century Fox/Kobal/Shutterstock
Yaphet Kotto – actor best known for his roles in Bond and Alien – died March 15, aged 81
"Yaphet Kotto. My Mom's favorite. He's one of those actors who deserved more than the parts he got. But he took those parts and made them wonderful all the same. A star. Rest well, sir." – Ava DuVernay
"Rest in Power #YaphetKotto thank you for paving the way. Deep bows & condolences to family & close friends of this extraordinary thespian." – Orlando Jones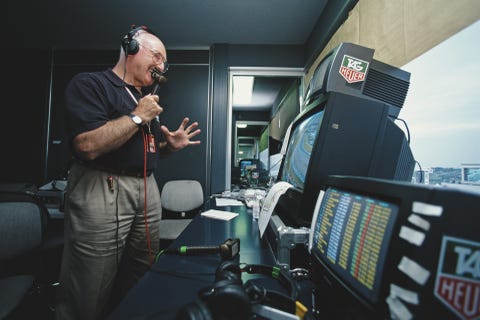 Murray Walker – Formula 1 commentator – died March 13, aged 97
"So sad to hear of Murray's passing. I remember growing up hearing your voice over the races. You made the sport so much more exciting and captivating. The iconic voice of our sport and a great man, thank you for all you did, you will never be forgotten. Rest in peace." – Sir Lewis Hamilton
"Rest in Peace Murray Walker. Wonderful man in every respect. National treasure, communication genius, Formula One legend." – Martin Brundle, ex-Formula 1 driver and Murray's former co-commentator
"God's Speed Murray and thanks for so much. The Legend will never die." – Damon Hill
"Such sadness with the news that the amazing Murray Walker has passed away. He was utterly brilliant and a kind and genuine man." – Jennie Gow, motorsport broadcaster and commentator
"I grew up listening to his unmistakable commentary and his enthusiasm for the sport was infectious. It was always a huge privilege to spend time with him and our thoughts are with his friends and family at this time. He will be greatly missed, but rest assured his voice will live on." – Christian Horner, Red Bull Racing team principal
"We are immensely sad to hear that Murray Walker has passed away. His passion and love of the sport inspired millions of fans around the world. He will forever be a part of our history, and will be dearly missed." – Formula 1 statement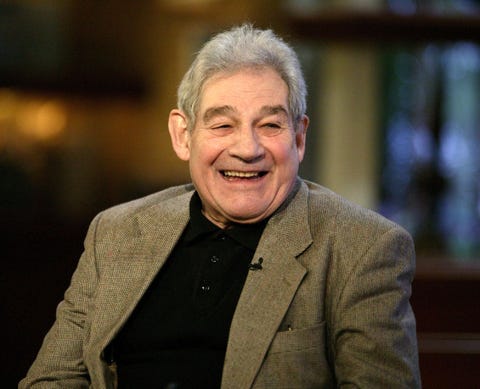 Trevor Peacock – actor best known for playing Jim Trott in the Vicar of Dibley – died March 8, aged 89
"Night Trev. I love you." - Dawn French
"The Vicar Of Dibley actor Trevor Peacock, who played Jim Trott in the comedy series, has died at the age of 89, his agent told the PA news agency." – PA

"We are all saddened to learn that Trevor Peacock, who played Jim Trott so brilliantly in The Vicar of Dibley has passed away at the age of 89. Our thoughts are with his family and friends." – Gold Channel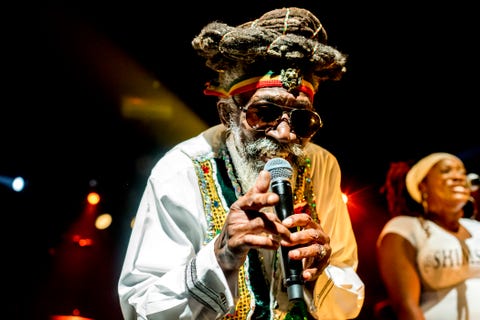 Bunny Wailer - singer-songwriter from reggae group The Wailers - died March 2
"Sending love to the Livingston family as Bunny Wailer makes his transition. A founding member of The Wailers and a reggae icon in his own right, he will be missed but not forgotten. 'Live for yourself & you will live in vain—live for others, you will live again.' Rest in power" - Boby Marley estate
"Rest in Power, Bunny Wailer (AKA Neville O'Riley Livingston). A true Reggae icon and Jamaican legend, a brother, a father, an uncle, a friend. Bunny played alongside Peter Tosh and Bob Marley in the most influential Reggae group of all time, The Wailers." - Peter Tosh estate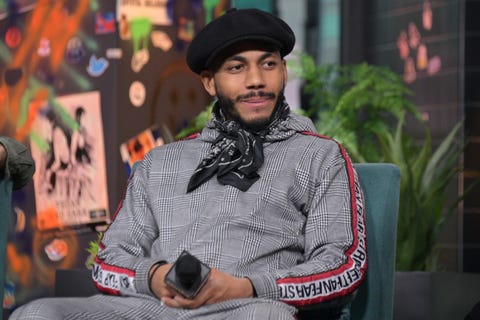 Michael Loccisano
Getty Images
Jahmil French – actor, best known for Degrassi: The Next Generation – died March 1, aged 29
"I can confirm my good friend, co-worker, and all around inspiration, Jahmil French, passed away yesterday. Only posting because I see the story getting out there. I will have more to say about him later. Right now we're all just processing this devastating news." - Chisme Chica
"You will be missed. 😢 Rest peacefully King." - Christina Milian
"Heartbroken over the loss of our friend Jahmil French. This video is how I'll always think of him. So full of energy and fun. He was always dancing. A true talent and a great friend. We will all miss you so much Jahmil." - Annie Clark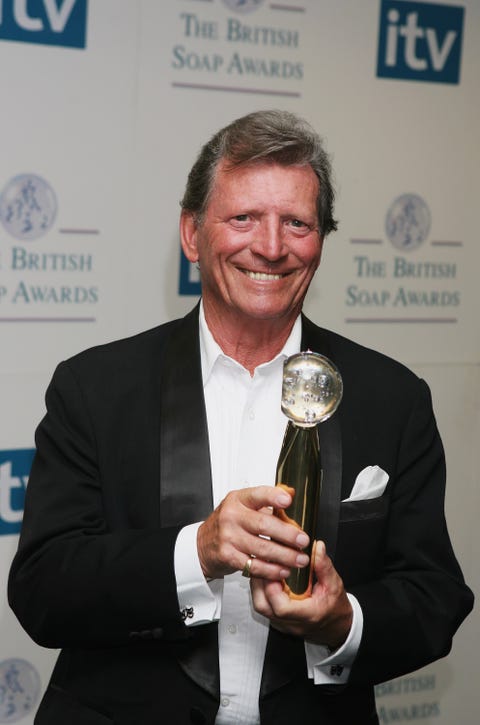 Johnny Briggs - Actor best known for playing Coronation Street's Mike Baldwin - died February 28, aged 85
"The whole Coronation Street family is deeply saddened by the death of Johnny Briggs. For years Johnny was right at the centre of the show, playing the part of Mike Baldwin and bringing to the role huge energy, dynamism, professionalism and credibility. When Mike Baldwin was in a scene it was very hard to look at anyone else. And it was that charisma which made him irresistible to the women of Coronation Street, and to viewers. He truly was one of the most iconic characters the street has ever known. We wish Johnny's family all our condolences." - Coronation Street
"So sorry to hear about Johnny. Mike Baldwin and Ken Barlow were arch enemies for many years, but as an actor, Johnny was impeccable, always good, and I was so fortunate to have worked with him for so many years. He was a strong character who will be greatly missed. I send my love to Johnny on his journey and to all those who are bound to miss him, he was an iconic Coronation Street character. Love you Johnny!" - William Roache

"Rest In Peace Johnny Briggs. Really sorry to hear the sad news. I have fond memories of working with Johnny, he was such a lovely man." - Samia Longchambon
"Johnny Briggs was a nice guy and absolutely fascinating when he told stories of his extensive film career, sleep well buddy." - Kevin Kennedy
"Johnny Briggs was a complex character, on and off screen, and we all adored him. Feel lucky that I got the chance to work with him in the factory. I am, and will always be, a Baldwin's Casual. Night night Mr Baldwin, I've left you a bottle of Scotch in the filing cabinet..." - Antony Cotton
"I am very sorry to hear the sad news, I have many happy memories of working together with Johnny. Mike Baldwin was one of the street's most memorable characters." - Helen Worth

"I am very sad to hear the news. Johnny was a great friend, I knew him before I started on Coronation Street and he was always great fun to be around. I have been watching classic Coronation Street recently and it has brought home to me what a truly great actor he was. He played the part of Mike Baldwin so well that, despite all Mike's ducking and diving, you were always on his side. Although he left the show fifteen years ago he will always be part of the street and its history. I send my love and condolences to his family." - Sue Nicholls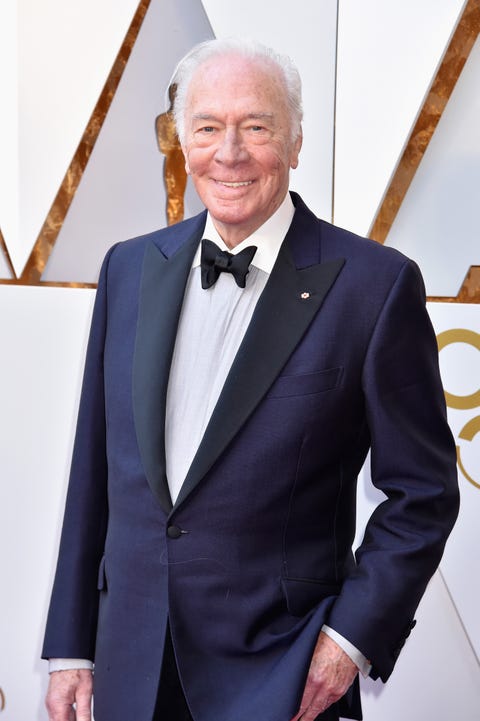 Christopher Plummer - Academy Award-winning actor from The Sound of Music and The Girl with the Dragon Tattoo - died February 5
"Christopher Plummer brought warmth, humanity, and complexity to every performance throughout his extensive career. Rest in peace to a master of the craft whose films will live on forever." - Netflix
"The Sound of Music is a sad one today as Christopher Plummer has left us today. He was giant of stage and screen, winner of an Academy Award for Beginners. He died at age 91 with his wife of 53 years, Elaine Taylor, by his side. Rest in eternal music, Captain Von Trapp." - George Takei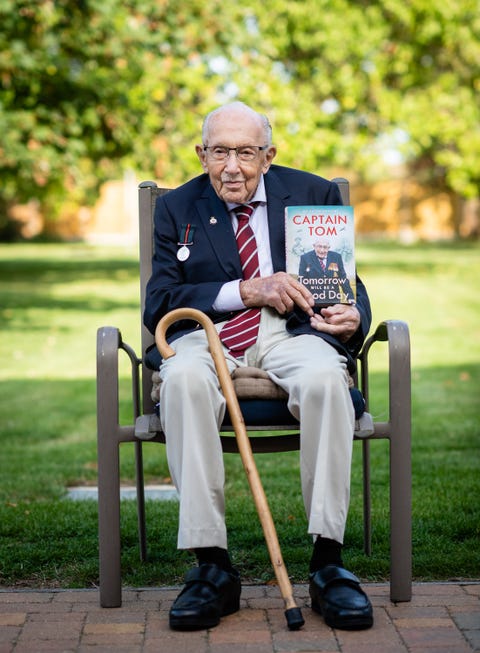 Samir Hussein/WireImage
Getty Images
Captain Sir Tom Moore – former British Army officer who raised more than £32 million for the NHS in 2020 – died February 2, aged 100
"It is with great sadness that we announce the death of our dear father, Captain Sir Tom Moore. We are so grateful that we were with him during the last hours of his life; Hannah, Benjie and Georgia by his bedside and Lucy on FaceTime. We spent hours chatting to him, reminiscing about our childhood and our wonderful mother. We shared laughter and tears together.
"The last year of our father's life was nothing short of remarkable. He was rejuvenated and experienced things he'd only ever dreamed of. Whilst he'd been in so many hearts for just a short time, he was an incredible father and grandfather, and he will stay alive in our hearts forever." - Captain Sir Tom's daughters, Mrs Ingram-Moore and Lucy Teixeira
"I never knew Captain Sir Tom Moore personally but, like millions of others, it felt like I did. He brought us together at a time when we needed it the most. I'd smile whenever he popped up on the telly, he made me feel proud, optimistic and hopeful for the future. RIP Captain." - Paddy McGuinness
"Captain Sir Tom Moore. Thank you for inspiring us all to do more to help our fellow humans. You are forever in our hearts. May your star shine the brightest for your loved ones. RIP magical chap." - Zoe Ball
"The Queen is sending a private message of condolence to the family of Captain Sir Tom Moore.

"Her Majesty very much enjoyed meeting Captain Sir Tom and his family at Windsor last year. Her thoughts and those of the Royal Family are with them." - the Royal Family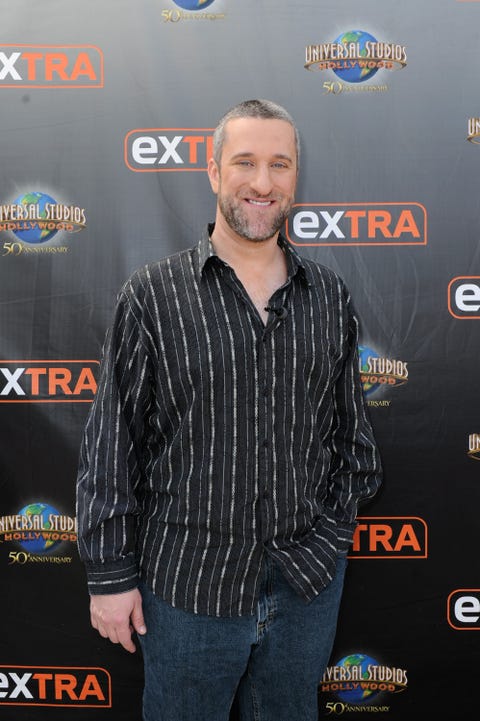 Dustin Diamond - actor who played Screech on Saved by the Bell - died February 1, aged 44
"He was diagnosed with this brutal, relentless form of malignant cancer only three weeks ago. In that time, it managed to spread rapidly throughout his system; the only mercy it exhibited was its sharp and swift execution. Dustin did not suffer. He did not have to lie submerged in pain. For that, we are grateful." - Diamond's representatives.
"Dustin, you will be missed my man. The fragility of this life is something never to be taken for granted. Prayers for your family will continue on..." – Mario Lopez
"I am deeply saddened by the news of my old co-star @realdustindiamond passing. Life is extremely fragile and it's something we should never take for granted. God speed Dustin." – Tiffani Thiessen
"I'm grateful to have gotten to create with Dustin when we were at the beginning of our dreams coming true. I will hold onto those sweet memories and the laughs we shared. He was a truly gifted talent. Rest In Peace." – Elizabeth Berkley Lauren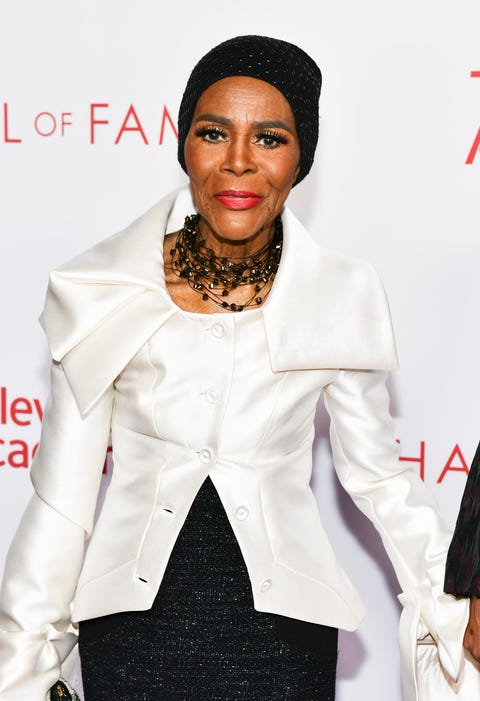 Rodin Eckenroth
Getty Images
Cicely Tyson - actress best known for her roles in Sounder and How to Get Away with Murder - died January 28, aged 96
"In her extraordinary career, Cicely Tyson was one of the rare award-winning actors whose work on the screen was surpassed only by what she was able to accomplish off of it. She had a heart unlike any other – and for 96 years, she left a mark on the world that few will ever match." – Barack Obama
"What struck me every time I spent time with Cicely Tyson was not necessarily her star power – though that was evident enough – it was her humanity. Just by walking into a room, she had this way of elevating everyone around her. She was the personification of beauty, grace, wisdom, and strength, carrying forward a flame that not only guided her for 96 pathbreaking years but lit the way for so many of us. I'll miss her dearly, but I smile knowing how many people she inspired, just like me, to walk a little taller, speak a little more freely, and live a little bit more like God intended." – Michelle Obama
"I'm devastated. My heart is just broken. I loved you so much!! You were everything to me! You made me feel loved and seen and valued in a world where there is still a cloak of invisibility for us dark chocolate girls. You gave me permission to dream....because it was only in my dreams that I could see the possibilities in myself. I'm not ready for you to be my angel yet. But...I also understand that it's only when the last person who has a memory of you dies, that you'll truly be dead. In that case, you will be immortal. Thank you for shifting my life. Thank you for the long talks. Thank you for loving me. Rest well." – Viola Davis
"#CicelyTyson This is your story. Your song. Blessed Assurance. It's what you gave us. A foretaste of glory! ... Thank you for blessing us and for lighting way. I miss you already. So so much." – Kerry Washington
"I was sitting at the table working when I got this overwhelming feeling to watch Miss Jane Pittman. I hadn't seen the movie in years. I didn't even understand the feeling to turn it on, but I did anyway. Not 12 minutes into the movie my phone rang. It was Oprah calling to tell me that Cicely had died. This one brought me to my knees! She was the grandmother I never had and the wisdom tree that I could always sit under to fill my cup. My heart breaks in one beat, while celebrating her life in the next. To think that she lived for 96 years and I got to be a part of the last 16 brings me great joy. She called me son. Well, today your son grieves your loss and will miss our long talks, your laughter from your belly, and your very presence. Always so regal, always so classy, always a lady, always a queen. Every time we would talk I would ask, 'How are you?' and you would say, 'I'm still here. He must have something he wants me to do.' Well, I think it's safe to say you have done all you were put here to do, and we are all better for it." –Tyler Perry
"Ms Cicely Tyson. A pioneer and enlightened genius. Her life was one spent inspiring others. To have been in her presence was a privilege. Thank you for your light, leadership, and legacy. Wishing you and your loved ones peace in this transition. What a human! What a life!" – Bryce Dallas Howard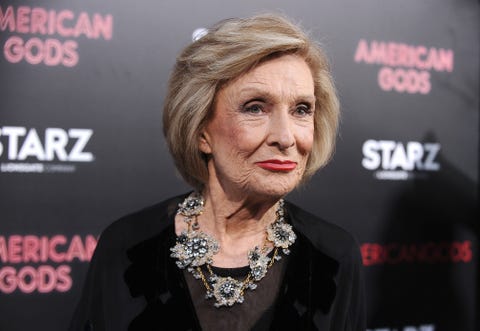 Jason LaVeris
Getty Images
Cloris Leachman - actress from Malcolm in the Middle and The Mary Tyler Moore Show - died January 26
"Cloris Leachman was a comedy legend. From a groundbreaking role on The Mary Tyler Moore Show to the films of Mel Brooks and her Oscar-winning turn in Peter Bogdanovich's The Last Picture Show, she never lost her ability to shock, delight and surprise us. She will be missed." - The Academy
"Cloris Leachman has passed. The Oscar and Emmy-winning funny lady stole her way into our hearts and always left us smiling. She was 94. Rest in peace, and save a laugh for us when we get there." - George Takei
This content is created and maintained by a third party, and imported onto this page to help users provide their email addresses. You may be able to find more information about this and similar content at piano.io